ICSM Credit's Newsletter October 2020: fasten your seat belts - it's going to be a tough winter
Covid-19 - we are here to help
Hello and welcome to our monthly newsletter,

I have been pleasantly surprised by the number of ICSM Credit members who have if not done well this year at least have survived and in some case put on business.

There's the pub who have found patrons are arriving earlier for their evening drink with sales barely different from 2019. The printer who have switched to making masks and floor graphics for shops, offices and superstores. And there's the haulier who traded in his trucks for delivery vans and has been kept busy in the online delivery market.

Sadly there have been members with problems caused by clients going into administration or simply not paying any invoices - some as far back as March. That's where our FREE legal letters have proved so successful in settling late payments and there is our effective and diplomatic debt collection service which has pulled in tens of thousands of pounds for members this summer alone.

If you are not a member then we are extending FREE temporary membership for October allowing you the benefits of our credit intelligence network whose members include sole traders and international corporations. Our one aim is to prevent businesses being left high and dry when companies go bust by sharing inside information supplied by virtually every sector of industry in the UK.

In this issue there is plenty of news about liquidations, CVAs, mergers and acquisitions in all sectors of UK businesses.

There's lots more news on the website and on our social media on Twitter, Facebook and LinkedIn - stay in touch and keep on keeping on.

Best wishes
Ian Carrotte
Proprietor of ICSM Credit
For details about ICSM Credit call 0844 854 1850 or visit the website www.icsmcredit.com or email Ian at Ian.carrotte@icsmcredit.com





ICSM Credit, the Exchange, Express Park, Bristol Road, Bridgwater, Somerset TA6 4RR

Not a member? Normally you can join for less than a tank of diesel and protect yourself from late payers but we have a special free temporary membership offer in October. Use our free legal letters to chase unpaid invoices.
For a video on how to send a FREE LEGAL LETTER visit: https://youtu.be/AIycysoFhYo

__________________________________

COMMENT: if the Government effectively takes away your customers then of course your business is not viable – the Covid-19 madness continues
The insanity of the UK Government's Covid-19 policy took another crazy twist this week. First the Prime Minister announced a 10pm curfew for pubs and restaurants and cut the numbers for social gatherings even further and then the Chancellor of the Exchequer Rishi Sunak replaced the furlough scheme with the Job Support Scheme (JSS).
The JSS announcement is a crushing disappointment when compared to the more business friendly policies put in place in Germany and France. Unfortunately the chancellor also insisted he couldn't save every job saying the scheme was targeted at saving 'viable' jobs.
As many in business have said since if you take away all the customers then your business is not viable. And that is what this Government is doing to huge sectors of industry which is having a massive knock-on effect to the rest of the economy and the health and welfare of the general public.

Zombie Businesses
I've written before about how the Government have got it wrong in its Covid-19 strategy - but this latest turn is madness. At the end of October as the furlough scheme ends many firms will cease trading or will only survive by making many of their staff redundant. Some have called it a cliff edge as they will collapse if they cannot trade as normal. Others are zombie businesses who have clung onto life with the furlough scheme but were not viable before the pandemic and so will perish. Even the chancellor suggested that unemployment will rise to the levels of the 1980s. Frankly if we get away with only two million unemployed that would be a relief. The received wisdom in Whitehall, business and the trade unions is that it will be far higher than that.
The latest Covid-19 rules further restrict the hospitality industry and put the dampers on retail with more mask wearing instructions. Both sectors are being emasculated by a Conservative Government that has become estranged from business. With Dominic Cummings as an advisor and the joint doomsters in Chris Whitty and Patrick Vallance the PM has in effect told everyone to curl up in a ball and stay at home. Except of course, for the essential workers, who he relies on in hospital, to deliver his groceries or to ferry him around. If they can work so can everyone else. Those who are vulnerable to the disease can continue by taking all the precautions to keep themselves free of infection. And for hospitals and care homes sensible procedures should remain in place.

Route map needed
What is needed is a route map out of this crisis with the essential element being we have to live with the virus like we do with every other form of disease. Covid-19 is not the biggest killer – but it is killing the economy. And so far that's what the Government is doing.
There is no need for millions of workers to stay at home on various tax-payer funded schemes. Firms don't want more loans as they will only have to pay them back. The JSS is not what it is hyped up to be as the mathematics do not work for many businesses. And the banning of gatherings for weddings, football matches, theatrical productions and music venues is unnecessary. All could be open with a few precautions in place – something which will save more businesses than any furlough scheme can achieve.
Firstly the Government should stop all the negative rhetoric such as cancelling Christmas, and don't use public transport, or you must work from home. Secondly end the restrictions on social gatherings and reduce most of the rules for retailing and pubs and restaurants. Reopen libraries, museums and parks and end the introduction of fines for rule breakers.
Anecdotally the British public are beginning to give up on the rules. It's unfair on the police to be expected to break up wedding receptions, ban groups of teenagers from hanging out and stopping cars in Wales and Scotland to check if the drivers are taking unnecessary journeys. If the various UK Governments haven't realised that £10,000 fines and troops on the street to prevent the spread of Covid-19 won't work. We just have to live with the virus as it doesn't start spreading at 10pm.
Harry Mottram

_____________________________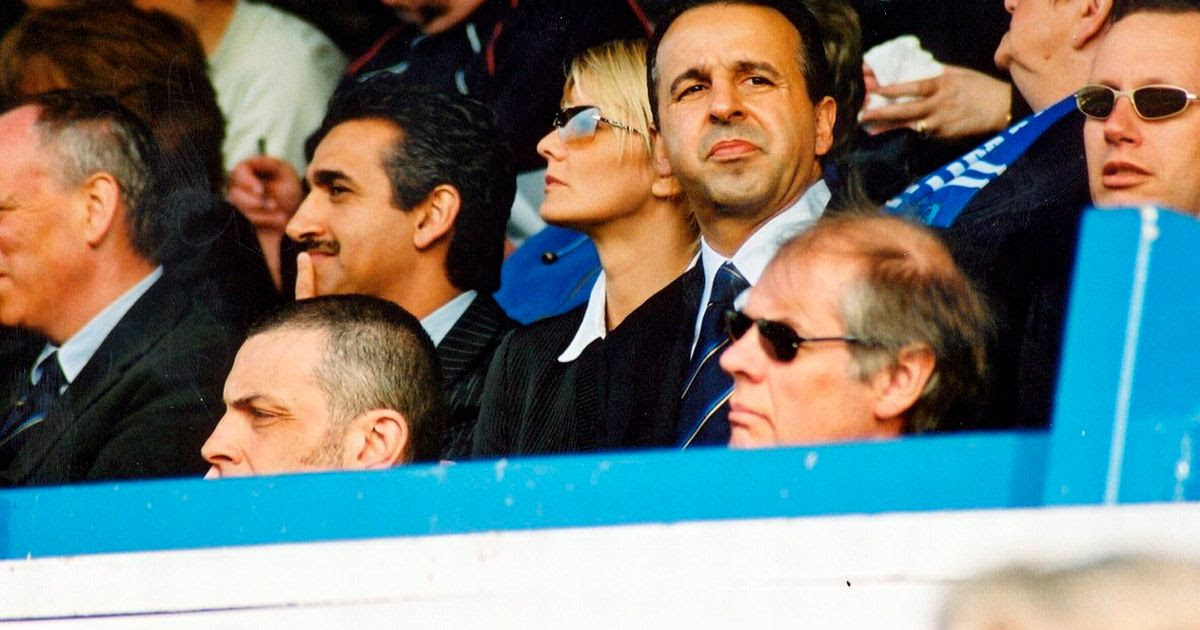 Pic: Cheshire Live
Insolvent professional football club 'could have paid creditors'; anger at 'phoenix-like' Thomas Cook relaunch; and ICSM Credit slams the furlough fraudsters
Macclesfield FC may not be Manchester United FC but to their supporters they are of equal importance. The club have gone bust leaving the town without their team known as the 'silk men' due to the community's famous trade in fine textiles. In court it quickly became apparent the owner had been less than transparent about recent financial events.
Pic Sportsmole
Something 'not right' in Macclesfield
After 146 years of football Macclesfield Town FC has been wound up in the High Court today (September 16) with half a million pounds of debt.
The BBC reported: "Judge Sebastian Prentis made a winding-up order during a hearing in the Insolvency and Companies Court after being told £190,000 was owed in tax. In addition, a solicitor for John Askey said the National League club's ex-manager was owed £173,000, while a financial lender was owed the same sum. The club's owner Amar Alkadhi had asked for a further eight-week adjournment."
Ian Carrotte of ICSM Credit said essentially the creditors and the taxman eventually ran out of patience with the owner as time and again they could have been paid with the winding-up petition, having been adjourned 12 times.
The club founded in 1874 had gained promotion EFL twice since 1997 but had been booted out following problems last year. Players went on strike when they were not paid and youth players were brought in to play for free. However some fixtures couldn't be fulfilled and the team were expelled from the league.
"It's very sad for the town of Macclesfield but it's another case of financial mismanagement," said Ian Carrotte. "Something wasn't right as the owner claimed in court to have more than a million pounds to pay everyone but the judge didn't buy it. There were unpaid invoices from a range of suppliers, a tax bill and unpaid wages and expenses. ICSM Credit had heard warnings about this from suppliers for more than a year and it was a classic case of a club run without any credit control."
He said it was now up to others to see if they could reform the club as had happened at Accrington Stanley and Newport County but the existing set up was gone.
Anger as Chinese firm relaunches Thomas Cook
The Chinese travel outfit Fosun Tourism Group has relaunched Thomas Cook as an online travel agent sparking anger amongst some former workers, customers and suppliers.
Travel Weekly said the firm had obtained its Atol licence and were good to go following the purchase of the website, name and social media sites by Fosun. The trade journal reported: "It is being run in the UK by a team including former Thomas Cook group strategy and technology director Alan French as chief executive and former head of sales, e-commerce and marketing Phil Gardner as chief commercial officer. About 50 staff are being employed, many of whom worked for Cook before its collapse. All are working remotely for now. It will operate purely online at thomascook.com, with an initial focus on three-to-five-star product in destinations on the UK government's 'safe lists'. It will use a trust model to ring-fence payments."
Former staff, suppliers and customers however were not so happy as when the firm went bust last year 150,000 British tourists had to be flown home by the Civil Aviation Authority, many lost their beach weddings, thousands were kicked out of their hotel rooms abroad and had to make their own way back and 9,000 staff were canned. Some have taken to social media to vent their anger with one supplier demanding the Chinese firm pays all the unpaid creditors.
Ian Carrotte said: "Although strictly speaking it is not a phoenix company, it is certainly phoenix like in the fact that many of the management team are back in post. It will not help the image of a once respected company as it attempts a rebirth. I strongly advise any supplier approached by the new set up to be very cautious."
Pic Ian Carrotte
Ian Carrotte: furlough fraud must be investigated
The police have been making a string of arrests over fraudster company bosses misusing the furlough scheme while the taxman are looking at thousands of dodgy claims.
Ian Carrotte said he was angry that the vast majority of SMEs who had not qualified for any of the Government hand-outs had been forced to fend for themselves relying on savings to get them through the lock-down.
The Guardian's Rajeev Syal reported today (September 16): "HMRC is examining 27,000 'high-risk' claims, with a number of criminal investigations into suspected fraud now under way, the prime minister's spokesman has said. Two people were arrested in Walthamstow, north west London, last week suspected of a £70,000 fraud.
"Officers from the Met and Suffolk Police seized more than £110,000 in crypto-currency in August believed to have come from the bounce-back loan scheme. A 35-year-old woman was arrested in Ipswich on suspicion of fraud and money laundering. Detectives found mule bank accounts – used to transfer criminal cash on behalf of others – had allegedly been used to receive the proceeds of fraudulent applications to the scheme."
Ian Carrotte said it was to be expected that when the Government were allocating the £3.5bn package to support business that some rogues would 'try it on.'
"It's the sheer scale of the fraud I find difficult to take," he said, "Anecdotally I've heard of scores of stories of unscrupulous directors claiming furlough for their staff but still expecting them to work from home. And there have been reports in the trade press of bosses claiming higher salaries for staff than they are paid and keeping the difference."
The Government's watchdog the National Audit Office said it will investigate procurement as well as MPs and members of the media have raised concerns over pop-up companies claiming to manufacture PPE gaining lucrative contracts and then failing to deliver the equipment.
Rajeev Syal reported: "The head of Whitehall's spending watchdog has warned ministers there will be 'no excuse' if billions of pounds worth of fraud within government schemes continues under a second coronavirus lockdown."
ICSM Credit are concerned that legitimate suppliers of PPE have not been able to secure contracts due to the bogus firms using 'the old boy network' to secure deals.
"Around a million self-employed freelancers and one man bands could not get any help from the Government," said Ian Carrotte, "but these fraudsters by their actions have put many of these legitimate business people into financial difficulties and even sent some SMEs under."
_______________________________
MORE STORIES FROM ICSM's WEBSITE
SEE THE WEBSITE FOR THE FULL STORIES - AND MUCH MORE

Fancy a nearly new printing press, an articulated lorry or a Laura Ashley dress? Online trade auctions are booming as firms go bust
https://www.icsmcredit.com/news/viewpost.php?id=309

End the Rule of Six now and all the other restrictions and come to terms with the fact that like any other disease we must live with Covid-19
https://www.icsmcredit.com/news/viewpost.php?id=307
Coffee chain chokes over a CVA; Pizza Hut's financial restructure; and some rare good news with the high court ruling on business interruption insurance policies
https://www.icsmcredit.com/news/viewpost.php?id=306
ICSM Credit News: Olympic torch firm goes bust; Mercedes dealer in pre-pack; alarm over logistic firm; ICSM Credit slams Southampton's Council over boat show ban
https://www.icsmcredit.com/news/viewpost.php?id=304
______________________________
Print Industry News: manager at Quinns the Printer jailed over fraud; Southern Print site auctioned; and Rule of Six slammed for hitting High Street printers
Followers of the goings on at Quinns the Printers of Northern Ireland will have guessed all was not right at the print outfit for some time. Last year there was confusion over the firm's potential liquidation, new owners, workers made redundant without compensation and allegations of fraud. Now a court case has laid bare some of the irregularities.
Jail for sales manager
Print Week have reported on the jailing of a former sales manager at the troubled Northern Irish firm last week.
They had previously revealed that a police investigation was underway into an alleged fraud perpetrated at Belfast print firm Quinnstheprinters.com. The case finally came to the Belfast Crown Court this month when former Quinns sales manager Sean Patrick O'Neill appeared by videolink and admitted three offences – fraud by abuse of position and two counts of fraud by false representation.
Print Week said: "O'Neill began his employment at the trade printer as a salesman in 2015, and was subsequently promoted to sales manager. In this role, O'Neill's responsibilities included vetting new customers and setting up lines of credit."
The trade publication reported that Judge David McFarland said O'Neill then "entered into an arrangement with another party to create false customers", and that as part of his offending O'Neill would allocate money paid for genuine services to these false customers, which he then retained.
They said: "The court heard that the loss to Quinns amounted to between £122,000 and £154,000. The Bradley Group restructured its Northern Ireland operations Quinns and Nicholson & Bass in the summer of 2019, with managing director Peter Bradley subsequently stating that the damage to the firm's cashflow caused by the fraud was "so significant" that the drastic restructure was the only way to preserve jobs."
Ian Carrotte of ICSM Credit said this was a classic case of someone with addictions to drugs and gambling as mentioned by the judge had caused workers to lose their jobs and suppliers to go unpaid. "It's just as bad as a really serious bad debt but worse as it could have been avoided. Allowing a member of staff to be put in a position of trust which they abused suggests something was not right in the way the firm audited its accounts. If £100,000 went missing in most firms the red lights would start flashing in the accounts department."
For the full story see https://www.printweek.com/news/article/sales-manager-s-fraud-results-in-jail-sentence

How the mighty fall
Wind back a few years and Southernprint were one of the powerhouses of the print industry producing millions of magazines and assorted brochures every year. Since then the firm has been contracting along with much of the high volume print sheet fed industry with their Upton Industrial Estate site now empty.
Dorset Biz has reported that the 4.5 acre former site in Upton near Poole in Dorset is up for auction this month with a guide price of £3.25m.
The business publication said: "Units 17, 19 and 21 on the Upton Industrial Estate were the home of Southernprint until the end of last year when it closed with the loss of 179 jobs. The three substantial industrial units comprise nearly 115,000 sq ft of space with adjoining office accommodation. They are being sold freehold at the Acuitus auction on September 23 with vacant possession and the potential for refurbishment or redevelopment."
Ian Carrotte of ICSM Credit said it was a sad day for the industry as the giants of print production were downsizing, merging with rivals or going out of business. "At one stage 300 people worked there in the golden age of printing after the war and before the internet with Exchange & Mart published for more than 50 years. I feel we have lost a great deal with the advent of the internet and the print industry is poorer for it," he remarked.
Parent company Walstead acquired Southernprint from Newsquest Media Group, publisher of the Bournemouth Daily Echo and the Dorset Echo, in July 2009. Last year Walstead announced the closure of the web offset site, blaming declining magazine volumes.
Rule of Six hit for six
Print Business has published an article by Nigel Toplis of the Bardon Group who operate a string of franchises. He said the Government's latest rule over The Rule of Six 'is poorly thought out with substantial implications for smaller printers.'
He said: "The new rules, introduced last Monday, represent 'another nail in the coffin for the print industry'. As usual we have MPs with no experience of running a business who come up with new rules, regulations and restrictions without any consideration for businesses."
Print Business said the new rules forbid any social interaction for more than six people, putting paid to informal gatherings in pubs, for stag or hen parties, weddings, birthdays and other social gatherings, even scorecards for weekend model aircraft flying clubs. All generate the sort of print that is 'meat and drink to high street print shops' at the point that they were beginning to recover from the March lockdown.
Topless said: "Does this government want to regenerate the economy or are they prepared to have 3 million unemployed by January? Do they understand that without a trading, growing and robust private sector there is no money to pay for public sector services? Are they deliberately trying to castrate the enterprise mentality in this country?"
Ian Carrotte was equally scathing. He said the Government had lost touch with the business community with its handling of the Covid 19 crisis and needed to listen to industry.
_______________________________
Haulage mayhem as firms go bust and concerns mount over Brexit - but one firm fights back against the parking cowboys and scores a rare win
Haulage mayhem as firms go bust and concerns mount over Brexit - but one firm fights back against the parking cowboys and scores a rare win
All is not well in the haulage industry as firms continue to struggle with Covid-19 and concerns increase over the Brexit transition period comes to an end. The Road Haulage Association held a meeting with Michael Gove to discuss post-Brexit arrangements. It didn't shed much light on the set up with the trade body saying there was no clarity coming from the Government minister.
Ceased trading
Liquidators have been appointed to finalise the details of the Colchester logistics company UK Same Day Limited. The company has a national network of vans and trucks is the latest casualty in a difficult business climate due to the Covid-19's knock-on effect on business.
In Motor Transport Chris Tindall charts the collapse of Matlock Transport the family firm founded more than 70 years ago, has ceased trading.
He said: "Insolvency practitioners from Sheffield-based Hart Shaw LLP were appointed on 11 September to help liquidate the business.
The company was founded in 1946 by Richard Lowe, before brothers Eric, Alf, George and Charles took an active role and began to grow the business. Third generation cousins Julian and Richard Lowe were most recently at the helm and the Darley Dale company operated 46 HGVs and 42 trailers under a standard national licence out of two depots in the county. Although it was a general haulage business, 80% of its drivers held full ADR licences. An auction at Malcolm Harrison's last weekend 'due to cessation of business' sold off the majority of the company's fleet of lorries and trailers."
Ian Carrotte of ICSM Credit said it was a sad day when long established firms went to the wall. He said: "So many companies are experiencing terrible cash flow problems as a result of the down turn in the economy and Covid-19 issues. Sadly more will follow. Suppliers need to be careful. Late payment or having to continually chase payment are tell-tale signs of a company in trouble."
Logistics firm 1 Parking cowboys 0
Motor Transport have reported on something that most motorists will have come across: the parking cowboys.
Chris Tindall wrote: "An Essex haulier that stood up to a parking firm threatening to take it to court for non-payment of a parking charge has urged other companies to persevere and not back down. KBC Logistics refused to pay the initial £60 parking charge notice (PCN) issued by UK Car Park Management (CPM) while its 44-tonne truck was making a legitimate delivery on the Southall Business Park in Middlesex."
He said its refusal prompted a flurry of letters from CPM's lawyers as the disputed amount – plus legal fees - steadily grew, but KBC held its nerve and the parking firm has now backed down.
Dave Ashford, KBC Logistics transport director, said: "These companies are out of order, preying on hauliers delivering to an industrial estate. Seriously? Isn't that what we are supposed to be doing?"
Tindall said: "As a court date loomed, the haulier received a letter saying it could settle out of court for £180, but it declined and a week later CPM wrote stating a 'notice of discontinuance' had now been filed with the court."
Ashford said: "Persevere, if you think you have a good case then go the distance. Clearly there is a risk and if you lose the costs are higher, although a judge will sometimes reduce the claimant's amount if he doesn't feel it's reasonable. This fear of costs increasing is what causes most to shut up and cough up and that is what these people rely upon. They use solicitors to send out scary letters and last minute offers to settle. Additionally, it is time consuming."
However communities secretary Robert Jenrick MP said a new Parking Code of Practice and Framework is being planned to end the actions of rogue firms.
The Government minister said: "It will put a stop once and for all to rogue parking firms using aggressive tactics and handing out unfair parking tickets with no right to appeal. Our proposals will restore common sense to the way parking fines are issued, while cracking down on the worst offenders who put other people in danger and hinder our emergency services from carrying out their duties."
Ian Carrotte of ICSM Credit said parking firms hid behind anonymity and used legal threats to extract cash from the public and businesses alike. "Their employees are sometimes on commission or they simply act like vultures waiting for a van or truck to unload and while the driver is not there for a few minutes they interpret his or her absence as a sign they have parked."

_______________________________


Runners and Riders
Below is a collated list taken from the Government's London Gazette of various businesses who are experiencing problems in the last few weeks. They are a reflection of how Covid-19 restrictions on business have caused firms to go under through no fault of their own in most cases. The print industry had been hard hit before the pandemic struck with the latest casualties including General Print Solutions, while bricks and mortar retail is in a difficult was also struggling with firms from Debenhams and John Lewis in trouble. One famous name in the world of drama is the Barbara Speake Schools For Performing Arts. The school has ended after 65 years - as without students and their fees - they are not a viable business according to the Chancellor Rishi Sunak.

Administrators Appointed
Access Rental Hire UK Limited 44071
Aquascutum (1851) Limited 44099
Cartwright Fleet Services Limited 44102
Premier Vehicle Rental Limited 44089
Roanza Solutions Limited 44089
Foodwell Manchester Limited 44075
Foodco UK LLP 44076
Luxx – Notting Hill Gate Development Limited 44083
Nomad Global Structures Limited 44091
S Cartwright & Sons (Coachbuilders) Limited 44102
Tailor Made Travel (UK) Limited 44083
The Foundry Association 44090
Tidemill Construction Limited 44090
York Homes Developments Limited 44075

Administrators Meetings Para 51
Arlington Infrastructure Limited 44091

Compulsory Liquidators Appointed s 136
Antares Renewable Limited 44089
MB Services Hythe Limited 44071
Midland Furniture Auctions Limited 44083
Reizarb Limited 44071
The Haslemere Building Company Limited 44091
Vale Construction Management Limited 44091

Creditors' Voluntary Liquidation Deemed in Consent Meetings
APP Construction Limited 44083
Arthur Basley Limited 44090
Blackfriars Wine Bar Limited 44102
Carlton Construction National Limited 44083
Crown Curry Limited 44075
CDH Joinery and Construction Limited 44071
Colton Cars Limited 44098
Europoll Supply Limited 44090
Eve London Builders Limited 44090
EMH Designs Limited 44075
Figment Editing Limited 44091
Forget-me-not-Garden Design Limited 44075
F K Developers Limited 44090
General Print Solutions Limited 44092
Incurve Construction Limited 44083
I P C Engineering Limited 44074
Impex Communication Ltd 44071
Kavanagh Motor Group Limited 44071
Libamen Ltd t/a The Toy Shop 44090
Melt Design Hub Limited 44089
MK Cleaning and Property Solutions Limited 44092
Neptune Solutions Global Limited 44075
Options 2 Workplace Learning Limited 44092
Premier Sheet Metal (Coventry) Limited 44090
Professional Event Security Limited 44089
Parflex Limited 44083
Payne Instillations Limited 44071
RMJ Ceramics & Building Services Limited 44092
The Rendezvous (Whalley) Limited 44071
UK Safe Support Services Limited 44075
Venture Construction (Southern) Limited 44071

Liquidators Appointed
All The World's A Studio Limited 44092
Apex Brickwork & Scaffolding Limited 44089
Apparel Assets Limited 44089
Armour-Winston Limited 44071
Barbara Speake Schools For Performing Arts Limited 44091
Bafr Limited 44071
Bendon Media North Limited 44102
Blackdown Hills Enterprises Limited 44071
Bodykraft (Dudley) Limited 44098
Bodykraft Merry Hill Limited 44098
Carlton Construction National Limited 44092
Classic Design (Lowton) Limited 44090
CR Catering Limited 44089
Cars 2 Deliver Limited 44075
Construction Training Academy Limited 44075
Davies Building Solutions Limited 44071
Divorce Services Limited 44089
Demick (Shipping) Limited 44090
Debs Diner (Sutton) Ltd 44083
Duane International Limited 44083
Driscoll-Hill Pipeworks Services Limited 44071
Elegant Designs Limited 44083
Ecco Consulting Limited 44075
Excella Consulting UK Limited 44075
Fleur E L Blanchard Consultancy Limited 44090
Forget-Me-Not Garden Designs Limited 44091
Fragrant Earth International Limited 44090
Fishtales Limited 44071
G & H Sheet Fed Limited 44076
Great White Events Limited 44071
Hawk Collection Services Limited 44091
Hog & Hedge (Newbury) Limited 44091
Horloge Saint Benoit UK Limited 44071
Juna Trading Limited 44075
Jemma Mai Limited 44090
Kids Club Community Limited 44091
Krowmark Limited 44071
Lockwood Home Improvements Limited 44099
Logo Design GRP Limited 44091
Must Wine Bar Harpenden Limited 4409
Nick Williams Transport Limited 44102
Okapi Webs Ltd 44075
Percy Ingle Bakeries Limited 44102
Perform 365 Limited 44075
Pierless Limited 44074
Pure Soho Limited 44090
Pharmacentre Kingston Limited 44083
Print Room Soho Limited 44102
Pristine Foods Limited 44102
PSW Packaging Limited 44091
Matlock Transport Company Limited 44090
Miles Logistics Limited 44076
Mint Motors Limited 44074
New Space Constructions Ltd 44075
Rape Crisis Surrey and Sussex 44071
Ricochet Media Limited 44102
Roadways Express Limited 44098
Stanstead Road (Caterham) LImited 44071
S Huby and Sons Limited 44075
The C & R Bambage LLP 44075
The Abbey Inn Romsey Limited 44071
The Laundry House (Romsey) Limited 44071
The White Horse Romsey Limited 44071
UK Same Day Limited
Wessex Raceway Limited
Wright Investments Developments Limited 44071

Members Voluntary Liquidations
A G Smith Transport Services Limited 44090
Alan Jordan Consulting Ltd 44090
Aurigo Logistics Limited 44075
Avon Solar Energy Limited 44099
Axia Finance PLC 44075
Beacon Marketing Limited 44098
Beanside Property Company Limited 44071
Beswick Homes Limited 44071
BFS Pallet Gate Systems Limited 44090
BP Alternative Energy Holdings Limited 44090
BP Exploration (Nigeria Finance) Limited 44090
BP Exploration Mexico Limited 44090
Clearview Systems Holdings Limited 44071
Crewkerne Carriers Limited 44089
Grampian Aviation Fuelling Services Limited 44090
Giftscribes Gifts Limited 44083
Integral Management Support Limited 44090
JD Commission Limited 44090
Keysoe Estates Limited 44075
Larocque Properties Limited 44090
Legal Channel Marketing Limited 44083
Mace Requirements Limited 44090
Med Etrax Limited 44075
Mkedo Limited 44074
New Garden House Properties Limited 44071
Paradino Limited 44090
Pink Pain Communications Limited 44102
Praxis I Finance PLC 44075
Praxis II APC Limited 44075
Praxis II Finance PLC 44075
Praxis II Holdings Limited 44075
Prompt Anstey Limited 44076
Reinie Limited 44090
RM & A Limited 44075
Sond Construction Limited 44075
Somerville Contracting Limited 44071
UK & Ireland Construction Limited 44102
Venturian Media Limited 44102
Whisper Holdco Limited 44090
Whisper Topco Limited 44090
Wishaw Construction (Midlands) Limited 44071
Working House Limited 44091

Petitions to Wind Up
BDC Aggregates Limited 44070
Cohesion Business Developments Limited 44090
Giant Electrical Projects Limited 44071
SESE Construction Limited 44068
T Crowe Limited 44090

Winding Up Dismissal
Norlington Chemist Limited 44092

Winding up orders
Eco Construction (Herts) Limited 44076
Harlequin Print Limited 44083
MHD Builders Limited 44091
P & R Convenience Store Limited 44089
SESE Construction Limited 44098

ICSM CREDIT

For information on ICSM visit www.icsmcredit.com or call 0844 854 1850.
ICSM, The Exchange, Express Park, Bristol Road, Bridgwater, Somerset TA6 4RR. Tel: 0844 854 1850. www.icsmcredit.com. Ian.carrotte@icsmcredit.com